Prev:
Blog May 2008
1 Year Ago:
Blog June 2007
Next:
Blog July 2008
Main Blog for June:
Blog June 2008
Service Interrupted!
Doh! I planned to blog loads live here from Glastonbury, but for some reason the Orange email server wasn't working after Friday morning. Still, I'll do some updates now...
Different Festivals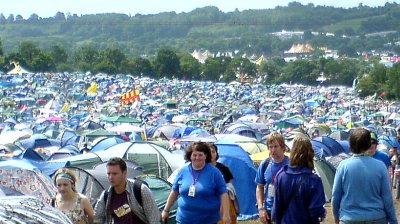 Lot of Tents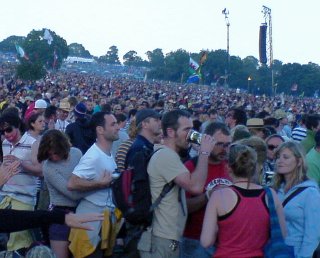 Crowds Waiting for Amy Winehouse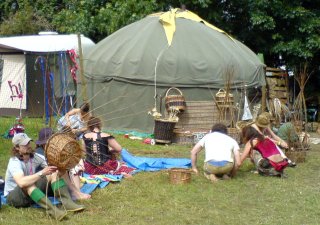 Meanwhile, in the green fields...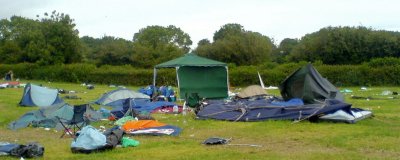 Post Festival Mess and Abandoned Tents
Signs of the Times
It Would Be Nice If...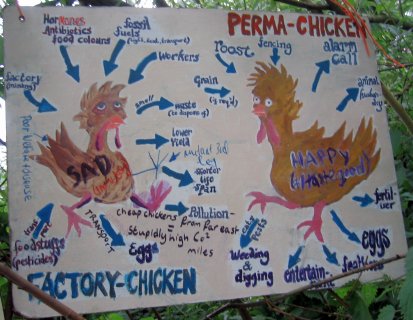 Which Chicken Do You Prefer?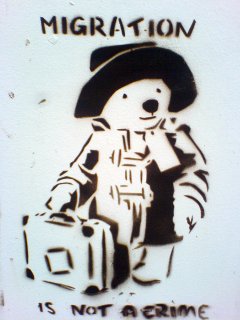 Migration is not a Crime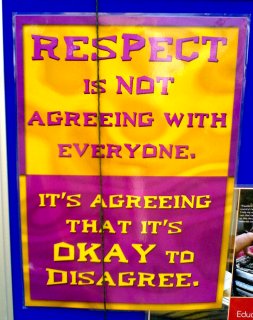 Respect is...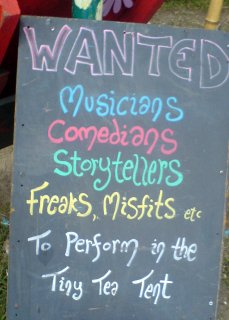 Wanted Sign
Food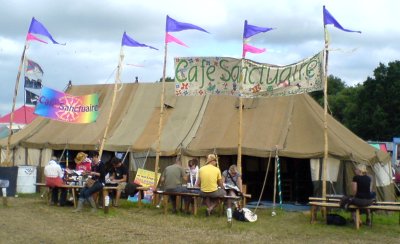 Cafe Sanctuaire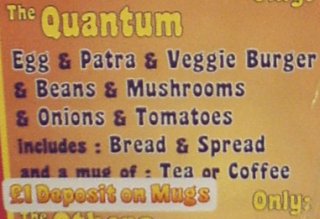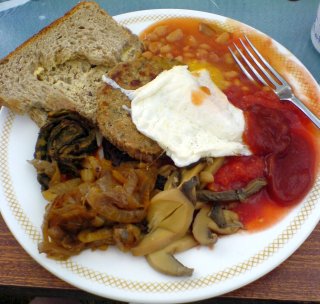 Cafe Sanctuaire Quantum Breakfast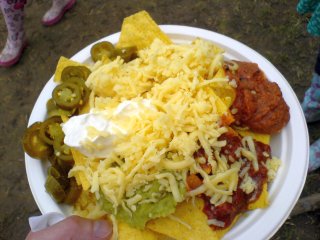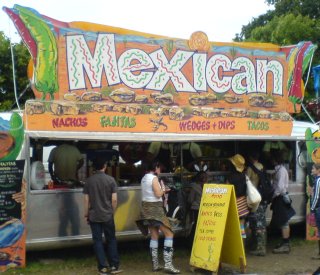 Great Nachos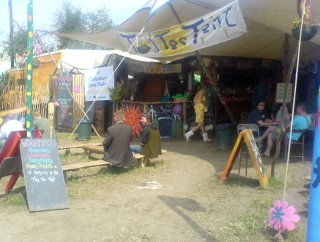 Tiny Tea Tent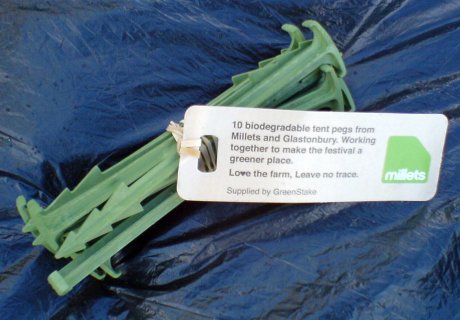 The "Vegetarian" Tent Pegs (not much use)
Statues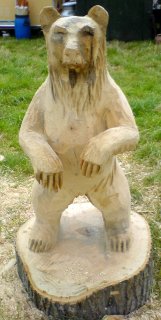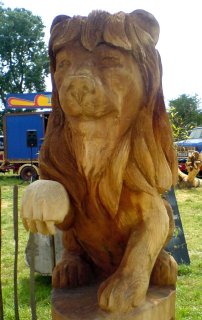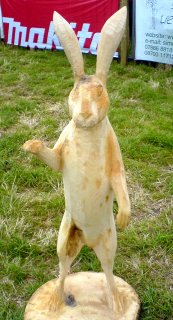 Bear, Lion and Bunny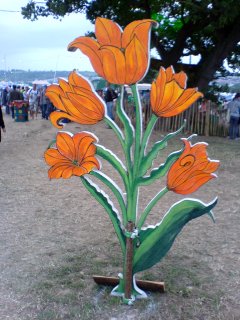 Flower
Trash City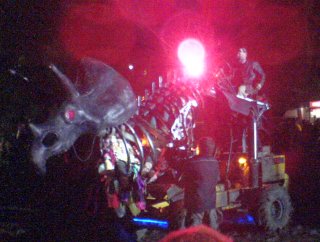 Dinosaur Vehicle at Fire Show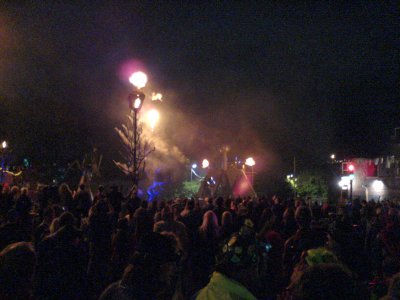 Fire Show (1)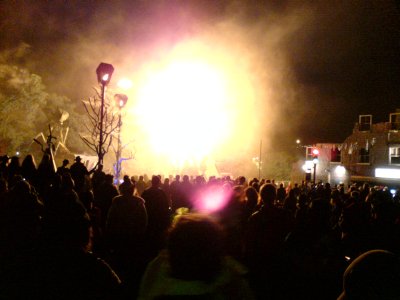 Fire Show (2)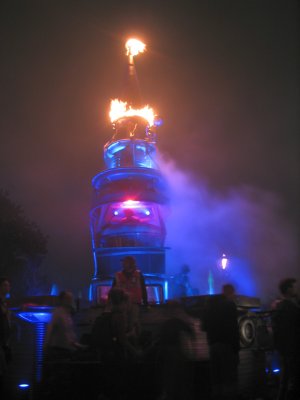 Fire Show DJ Tower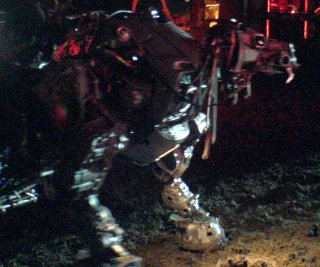 Llama Vehicle
Weirdness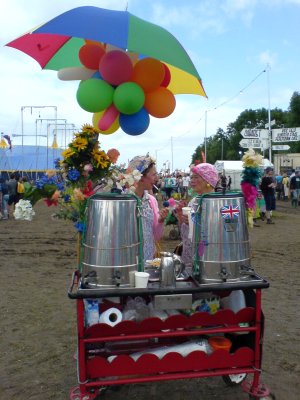 The Dinner Ladies on Tour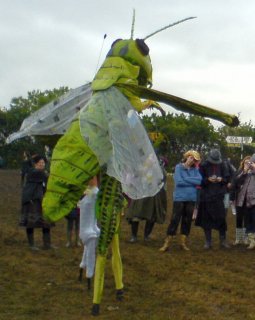 Grasshopper Man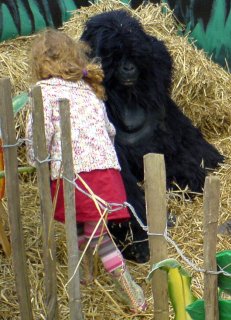 Meeting the Gorillas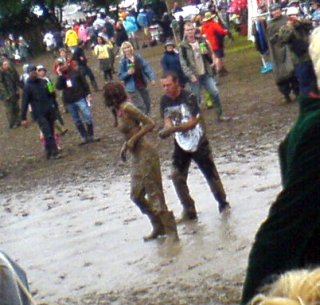 Mud Slingers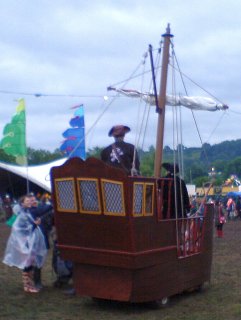 A Pirate Ship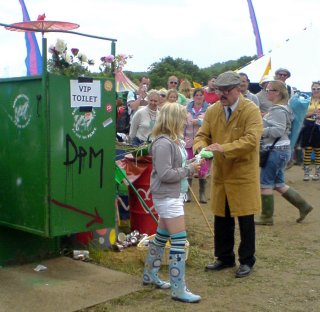 The VIP Toilet
Sunrise, Sunset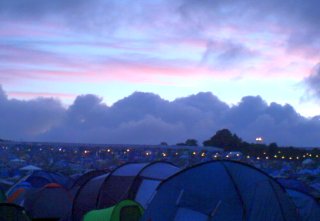 Good Morning Glastonbury!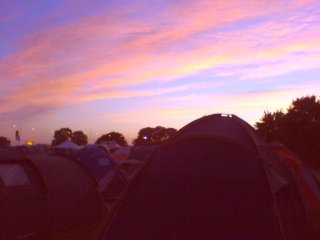 Sunset at Glastonbury
Art and Music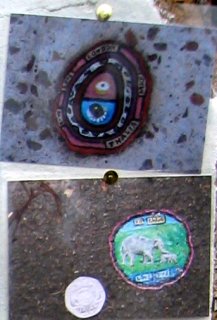 Ben Wilson - Chewing Gum Artist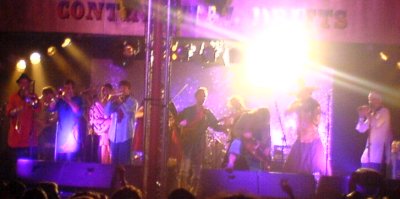 The Destroyers - Last band on stage at Glastonbury 2008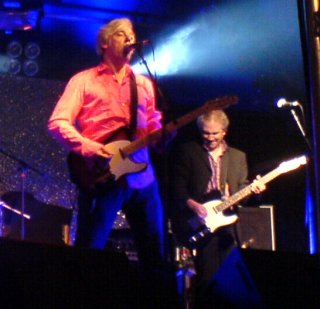 Robyn Hitchcock in Shang Ri La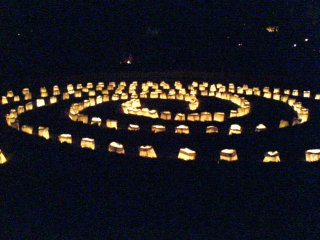 Circle of Sand-bag Candles
Fri 27 Jun 2008
Tipi Motto
In the background are the "posh camping" pre-pitched tipis, right next to the more "genuine" ones with smoke-stains and totem symbols. Nice sentiment on the banner.
Posted on the move at 11:48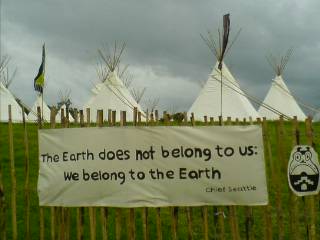 Fri 27 Jun 2008
The Magic Garden
The Magic Garden is a small space next to the Permaculture Garden. It has toys and signs which encourage you to play and talk to them. It's fun

Posted on the move at 11:21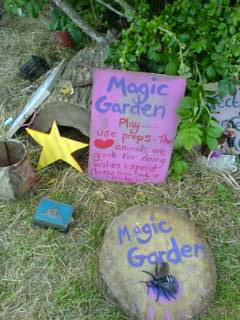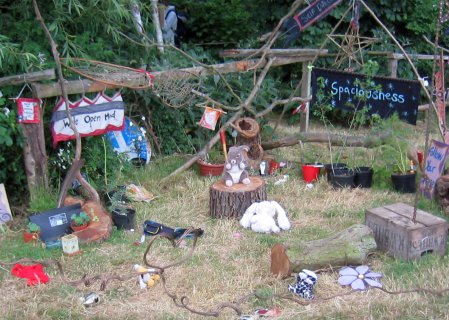 Garden with Animals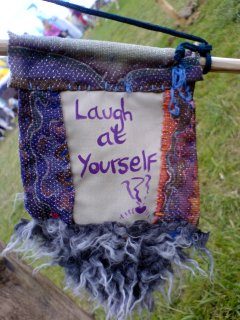 Laugh at Yourself!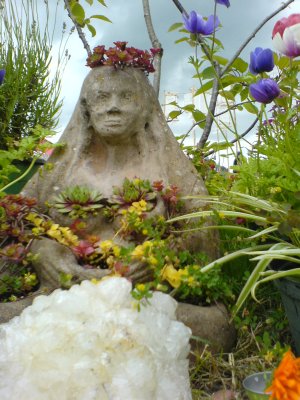 Peaceful Statue
Fri 27 Jun 2008
Wishing Tree Photos
Oops. Forgot the pictures...
Posted on the move at 9:28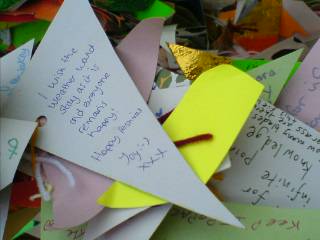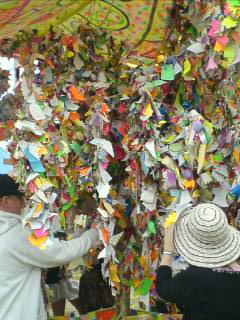 Fri 27 Jun 2008
The Wishing Tree
Here you can add your wish to the others on The Wishing Tree. It reminded me of the prayer plaques you fill in and hang at Japanese temples. It's interesting to read the wishes, some kind, some funny, some poignant.
Posted on the move at 8:22
Fri 27 Jun 2008
Bin there
Even the bins are special at Glastonbury.
Posted on the move at 8:22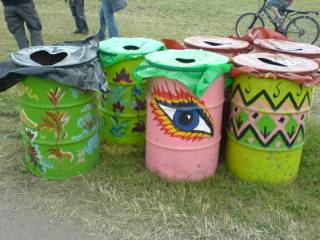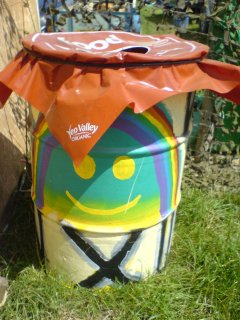 A Happy Bin
Fri 27 Jun 2008
Dressing up
After a visit to the cider bus, you can pick up some new togs from Oxfam. Their wedding dresses in for only 10 quid, ideal for the blushing bride, or groom!
Posted on the move at 8:22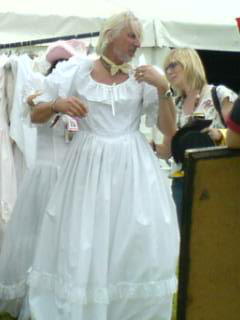 Fri 27 Jun 2008
Glastonbury from the air
These figures come to Glastonbury each year. You can make one yourself and add it to the legion. It reminds me of Anthony Gormley's field for the British Isles, which I hear is on show again at the moment.
Posted on the move at 7:53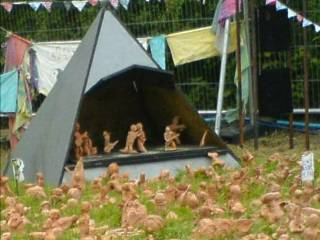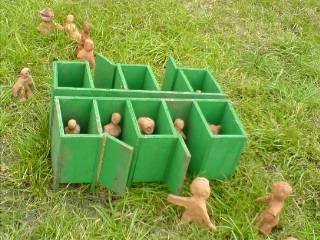 Wed 25 Jun 2008
Festival Food
With my first shift over, I headed for my first festival food. Tofu, fresh crispy veg and rice from Katie's Thai Kitchen. Very nice.
Posted on the move at 14:13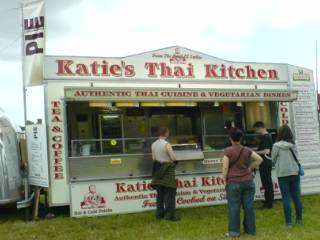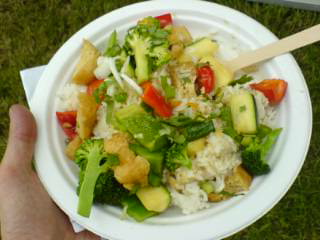 Wed 25 Jun 2008
Flags at Night
The site has expanded, and there is a great view from above the Park area. Must in back for a daylight shot and to visit the nice cafe up there.
Posted on the move at 14:13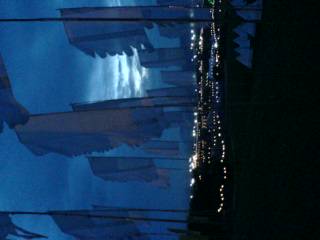 Tuesday 24th June 2008
I'm off to Glastonbury Festival today, so I've set up a separate blog page here:
Glastonbury Blog 2008
. I will be posting live from my W810i phone, in a similar vain to my
Glastonbury Blog 2007
,
Glastonbury Blog 2005
and
Glastonbury Blog 2004
.
Prev:
Blog May 2008
1 Year Ago:
Blog June 2007
Next:
Blog July 2008
Main Blog for June:
Blog June 2008
---
Contact me: Website (at)
Andy Pryke
.com, try use a subject which will get through my Spam Filter! I've been having spam filter problems, so if you haven't had a response, I'm really sorry, please try again! See Also:
Web Changes
for other recent updates,
All Blog Pages
for previous blogs. You might also want to read other
Birmingham Bloggers
This is my blogchalk: United Kingdom, West Midlands, Birmingham, Moseley